Bit By The Renovation Bug
It's been a few months since we painted the living room and now I am itching to start a new project. I was going to start on Ansley's bedroom but we are at a crossroads on dark vs. light purple paint so I am moving on. I picked….drumroll please….the kitchen!
Our current kitchen is horrible! I want to gut it and change the entire layout BUT we aren't going to tackle that this year. For one, we aren't ready to commit that much money to the kitchen. Another thing is, I am not 100% sure what I want for this kitchen. My vision isn't quite clear enough to start a big kitchen remodel. So I am going to give my kitchen a quick facelift until next year when I am ready to bring out the big guns.
My kitchen has ugly, white laminate cabinets. *Gag* I will be switching those out next year but for now I'm going to paint them. Thanks to the wonders of the internet, I know how to do that. The colors are what I am stuck on! I was set on green. Maybe an apple green or a light asparagus color but then I stumbled across "Cranberry Whip" and I fell in love. Mr. M2C isn't too keen on Cranberry Whip and finding a color for the cabinets has proved to be near impossible. What is a girl to do?
I was looking for some sign that Cranberry Whip was in my future when I found some wall paper that brought it all together.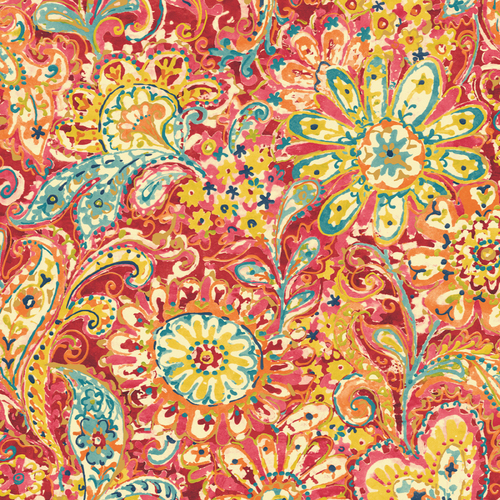 I am NOT going to cover the wall in this. That would be grounds to have me committed. However, I do think this will look amazing in a frame! So here it is, my kitchen facelift inspiration. I'll be sharing the play by play of the next few weeks so you can see where we started and where we end up! Stay Tuned!